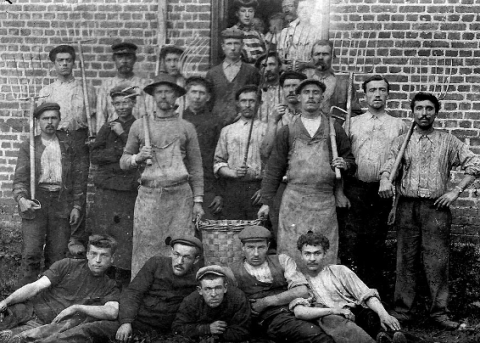 Mission
The conceptualisation of "free" and "unfree" labour and of the "free/unfree" labour divide has been the topic of lively scholarly debates in recent decades. The links between coercion and labour are not only crucial to our understanding of historical societies, but also speak to ongoing developments in the contemporary global economy. The ELHN Working Group Free and Unfree Labour seeks to further the study of coerced labour by bringing together scholars who study all kind of labour relations and the unfreedom they entail – e.g. chattel slavery, wage labour, debt bondage, convict labour, indentured work, sharecropping, household labour, military impressment etc. By doing so, it becomes possible to address and conceptualise not only differences and commonalities between different types of labour, but also their connections throughout history.
Scope
Activities
The working group works towards mapping the field by sharing information about who (individual and collective) is studying related topics and where, what exactly is being studied, and which publications are available and forthcoming. Calls for papers, news about forthcoming events and publications are circulated through the group's newsletter. The organization of workshops, sessions, conferences, book presentations and other public events is another important instrument of the working group. Members of the group have organized sessions together in several conferences and the working group is actively organizing its own workshops.
Contact
To join, please use the attached PDF form.
To send comments or questions, please write to the Free/Unfree email address (free.unfree.labour@gmail.com) in order to contact one of the four coordinators of the working group:
Christian G. De Vito
Juliane Schiel
Johan Heinsen
Jeannine Bischoff
External links
Please find the list of PDF newsletters of the working group attached below.
[last updated 22 June 2018]