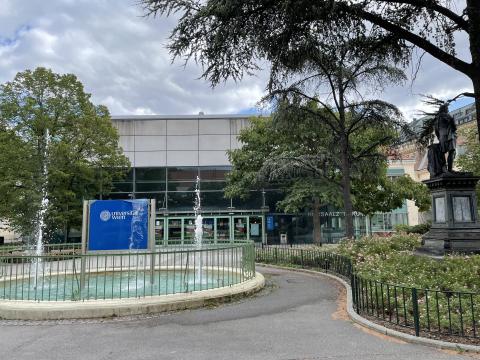 ELHN Conference 2021


From 30 August to 3 September 2021 the 4th ELHN Conference has been taking place at Vienna University combined with the 2nd WORCK Conference. 
It was an experimental so-called hybrid conference, with a hundred participants 'on-site' on the campus of Universität Wien and another 200 participants joining in via elaborate video connections. A true technical challenge, wonderfully met by the excellent local team, consisting of Juliane Schiel, Teresa Petrik, Sabine Römer and so many others, making it possible for the more than 80 sessions and meetings to take place. Many thanks to the Vienna team!
For information on the ELHN, contact elhn@iisg.nl