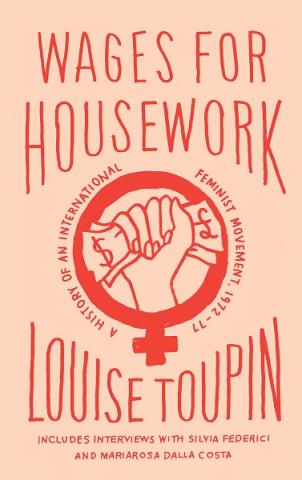 Wages for Housework
A History of an International Feminist Movement, 1972–77
UBC Press
In this first-ever international history of the divisive and influential feminist movement Wages for Housework, Louise Toupin draws on extensive archival research and interviews with the movement's founders and activists from Italy, England, Germany, Switzerland, the United States, and Canada. Featuring previously unpublished conversations with Silvia Federici and Mariarosa Dalla Costa, the book highlights the power and originality of the movement, detailing its theoretical and organizational innovations around the multifaceted and unrecognized forms of labour performed largely by women.
Challenging both classic Marxist theory and the mainstream women's movement, Wages for Housework organized in the 1970s around the idea that domestic or "reproductive" labour is as crucial for the survival of the capitalist system as more typically male "productive" labour, and is therefore a central site of not only feminist but also anti-capitalist struggle. Its activists demanded the wage as a way of insisting that housework's value be recognized. These ideas are still hotly debated around the world today.
Wages for Housework is a major contribution to the history of feminist and anti-capitalist movements, and a provocative intervention into contemporary conversations about theory, tactics, and strategy for confronting the changing nature of work, cultural norms, and the gendered labour market.