Call for papers, deadline 29 August 2019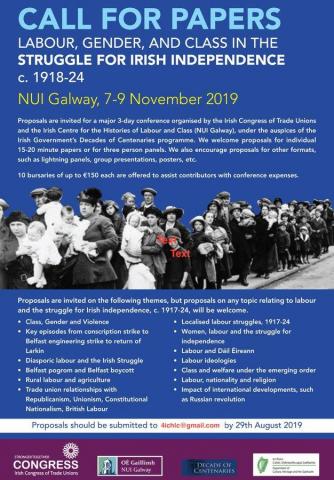 Call for papers 'Labour, Class and Gender in the Struggle for Independence' being co-organised by Irish Centre for the Histories of Labour and Class (an interdisciplinary group in NUI Galway focusing on labour and class history with special emphasis on Ireland), and Padraig Yeates.
Funded by the Dept of Culture, Heritage and the Gaeltacht and NUIG.
It will include a History Ireland Hedge School.
Proposals must be submitted by 29th August.