Conference, 11-13 November 2019, Copenhagen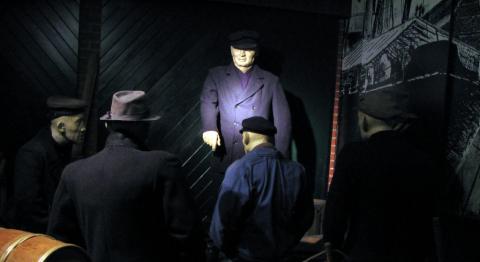 Radical Museums Conference 11-13th November 2019, Copenhagen

RADICAL MUSEUMS - LABOUR HISTORY MUSEUMS AS SOCIAL AGENTS
11-13 November 2019, Workers Museum, Copenhagen, Denmark

REGISTER NOW! RADICAL MUSEUMS – Labour History Museums as Social Agents,
2019 WORKLAB Conference will be organized 11-13 November 2019. The conference will take place in the wonderful city of Copenhagen. The Workers Museum, located in the oldest workers' assembly hall in Europe, will provide a unique and authentic venue for discussions about how social history museums in general, and labour history museums in particular, may act as agents for social change in a time of rapid technological development, political polarisation and rising inequality.

PROGRAMME for the next Worklab conference is online and registration is open for everybody! The conference will include 15 top class presentations from different countries, museums and themes related to social agency of museums. For example, questions of education, empowerment, participation, global issues, campaigning and new technologies are well included in the program. You can read the spectacular program and all the abstracts online at conference website:
http://worklab.info/radical-museums-register-now/

REGISTER TODAY! It is the time to register for the conference, reserve the flights and your accomodation in Copenhagen. Conference will start on the Monday evening 11th of November and close on Wednesday evening 13th November. Registration fee of DKK 1400/EUR 185 includes conference attendance, welcome reception, lunch on Tuesday and Wednesday, dinner Tuesday night and tour of the Museum of Copenhagen. Coffee, tea and water will be provided throughout the conference with nice colleagues and new friends! Link for registration and easy payment can be found on conference website.

Please follow the conference website. You can find more information about WORKLAB at:
http://www.worklab.info

If you have any questions, please do not hesitate to ask Workers Museum for more information:
worklab2019@arbejdermuseet.dk

WORKLAB is also on Facebook and join the conference event as well:
http://www.facebook.com/WORKLABmuseums
https://www.facebook.com/events/732202010506819/

WORKLAB conference is the best opportunity to meet people interested in social, industrial and labour heritage. Copenhagen is also a well-known city of world-class museums and entertainment. Hope to see you in Copenhagen!