Event, 21-22 September 2022 (Bonn, Germany and online)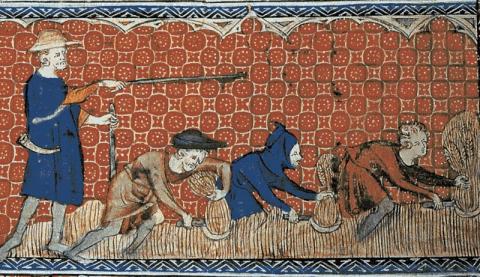 Bonn Center for Dependency and Slavery Studies
This year's Annual Conference is dedicated to Research Area C: Norms, Institutions, and Practices of Dependency.
It is organized by Research Area C members Josef Köstlbauer, Martin Schermaier, Julia Winnebeck and takes place on September 21-22, 2022.
Location: Hybrid event: online via zoom and onsite at the BCDSS premises in Heussallee 18-24, 53113 Bonn.
The academic year 2021/22 at the BCDSS is dedicated to Research Area C's focus on "Norms, Institutions, and Practices of Dependency". The end of this period will be marked by an international conference which aims at evaluating the role of institutional regulations and normative concepts in forming and perpetuating relations of asymmetrical dependencies. To this end, a variety of legal texts, sacred codes, and case studies will be examined for normative conceptions of asymmetrical dependencies and for resulting practices of enforcing, subverting, or interpreting them. The conference will consist of an opening lecture on the theory of asymmetrical dependency and altogether three panels which focus on dependencies in the ecclesiastical realm, legal constructions of dependency, and dependencies in the context of colonialism.