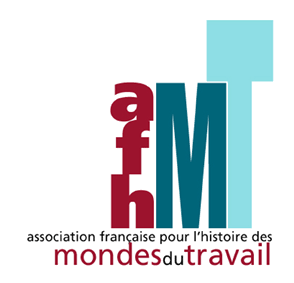 Established
Created in June 2013, the French Association for the History of the Worlds of Work (AFHMT) intends to promote research that is carried out in this area. The history of labour and labourers are the subject of a renewed interest fostered by the renewal of issues inviting to rethink history through fundamental research on the basis of exchanges with other humanities and social sciences. The AFHMT proposes to support this dynamic in a plural perspective. Open to specialists from different periods and different territories, it includes within its scope all the approaches that question work in its twofold dimension of activity and social relationship, its articulation with other socialization and sociability frameworks, its cultural, economic and political resonances.
The AFHMT is intended for historians, but also for researchers from all disciplines who wish to take into account the historical dimension of work issues.
Activities
On this basis, the AFHMT wishes to develop the history of the worlds of work within the university and research institutions as well as in the school programmes of secondary education. Its mission is to encourage the organization of meetings and the development of scientific projects, the dissemination of information on these initiatives, to support doctoral students, and the professional integration of young doctors. As a founding member of the European Labor History Network and its coordinating council, the AFHMT intends to cooperate with French and foreign associations with similar objectives and reinforce the links maintained with centers holding documentation and archives.
Structure
Its 23 member board, representative of its various components, has elected an office in 2013 with Michel Pigenet (chair), Nicolas Hatzfeld (secretary), Alexandre Fernandez (treasurer), Xavier Vigna (assistant secretary), Laure Machu (vice-president), and Corine Maitte.
The current president is Nicolas Hatzfeld (Université Evry).
External links
[last updated 28 June 2018]