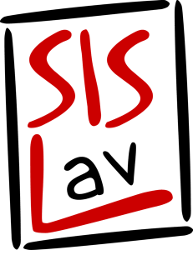 Established
The Italian Società Italiana di Storia del Lavoro (SISLav) (Italian Labour History Society), officially established in October 2012, was born in a phase of recovery of interest in the issues of work that saw the participation of numerous young researchers in research both in Italy and internationally. Indeed, SISLav operates in collaboration with similar national platforms, both at European and transcontinental level, contributing to the formation of international networks.
SISlav undertakes actions to foster the circulation, communication and exchange between ongoing research experiences on the history of work, both nationally and internationally, to promote and publicize new study initiatives, and to facilitate their dissemination in the scientific field, educational and civil. In particular, SISlav intends to pursue:
coordination of research activities concerning the history of work, to encourage the circulation of studies, projects and initiatives among individual scholars, research and documentation groups, existing bodies and institutions.
the promotion of research and documentation activities, through the design of projects and initiatives to be started among the aforementioned subjects;
the valorisation of the documentary sources gathered by public and private subjects, through initiatives that increase their advertising;
the organization of moments of debate, exchange and scientific analysis to promote the progress of studies on work, and of initiatives in the training and educational fields;
the interrelation with the activity of similar partnerships, at national and international level, in order to strengthen and facilitate the knowledge of the work in progress;
dialogue and scientific communication with scholars of related disciplines, in order to affirm a practice of openness and integration between disciplinary fields in the study of work in historical perspective.
Activities
Seminar 2013: Entering the work
Conference 2013: From the point of view of work
Seminar 2014: Italian-Brazilian international seminar SISLav-Mundos du Trabalho
Seminar 2015: Work, wars, Europe
First Conference of the European Labor History Network: Turin, 14-16 December 2015
2016 Conference: Work, Wars: Europe 1914-1945
2017 Convention: Work in the countryside. Subsistence, multi-activity, mobility
Structure
The network is run by a board and holds regular conferences. There are several working groups active within the network.
The current president is Andrea Caracausi (University of Padua).
External links
[last updated 6 July 2018]