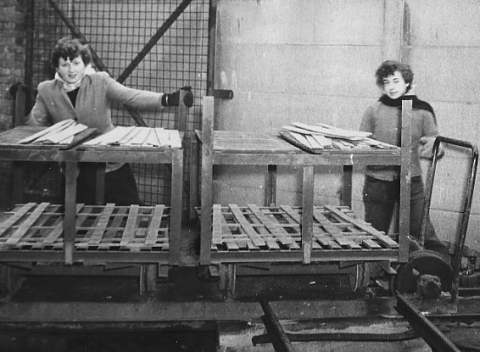 Mission
The EHLN working group Feminist Labour History aims at creating and expanding existing, more or less formal and informal contacts and networks of scholars with an interest in gendered labour history in Europe and around the world.
Scope
We would like to discuss research related to a broad range of themes and concepts in feminist labour history including but not limited to the following:
the intersection of class, race, gender, global inequality, etc. in all thematic areas of labour history
the global gendered division of labour
the historical engendering of various types and forms of labour
the historical evolvement of the relationship between paid and unpaid or subsistence-oriented work
commodification and decommodification of domestic and care work
the role gender has played in shaping labour law and practice of regulating labour and the impact of labour law and labour practices on gender and gender relations
trade unions and gender locally, nationally and internationally
the politics of "women's work" and "men's work"
We also aim at the exchange of knowledge about primary sources, archives, and literature related to the history of gender and labour.
Activities
Contact
The coordinators of the Working Group are:
Eloisa Betti is research fellow at the University of Bologna. She is also coordinator of the WG Gender and Labour (SISLAV) and vice-president of the Italian Association of UDI Archives. She is working on the history of precarious work from a gender perspective.
Leda Papastefanaki is associate professor of Economic and Social History at the University of Ioannina and collaborate faculty member at IMS/FORTH. She has published on labour history and gender, industrial and mining history and she is doing research on the history of home-based work.
Susan Zimmermann is President of ITH-International Conference of Labour and Social History. She has published on the international politics of women's work in an unequally developing global economy.
If you are interested in joining the Working Group on Feminist Labour History, please write to Eloisa Betti, eloisabetti@gmail.com, giving the following information: Name, Institution (if any), e-mail address, thematic focus/interest.
External links
Please find the list of PDF newsletters of the working group attached below.
[last updated 23 June 2018]